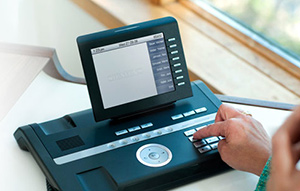 ATK SYSTEMS, partner of Nokia Siemens Network, Unify, Keymile AG, Benning, Blue Energy, Onninen, RBtec offers comprehensive solutions for small and medium-sized businesses, large enterprises and service providers. Our solutions cover such areas as: the establishment and modernization of the networks of all sizes and configurations using the most modern technology, design and installation of fire safety systems, the installation of energy saving systems and video surveillance, implementation of security systems and perimeter security.
Experts of ATK SYSTEMS company have large experience in the implementation of projects of construction and reconstruction of networks of industrial and transport enterprises, multinational companies, power and communication enterprises, oil and gas companies. The implementation of projects insures a high degree of efficiency of the network equipment management, provides subscribers with previously unavailable services, considerably increases the quality and reliability of service.
ATK SYSTEMS company offers a full range of solutions to meet the principle of "everything from one source", to establish communication systems, security and information flows at the enterprises of any form of ownership. For the new generation network solutions provide a unified voice, data and videos to respond to any enterprise's needs. Cost optimization, productivity growth, effective use of company resources, consolidation of business partnerships and rise of customer service quality are just some of the results of our business integration solutions.
National fixed-line and mobile operator Joint Stock Company "Moldtelecom"
Official representative of Audi Volkswagen Joint Stock Company "RUMEON"
Delegation of the European Union to Republic of Moldova
Moldovan Railways state-owned enterprise
Orhei Metal Processing Plan "ASPA"
Jewelry Factory «Giuvaier»
"Moldelectrica" State-Owned Enterprise
French Ltd Company «JUDIREC»
Ministry of Public Administration
Balti Garment Factory "Baltsanca"
Roman Catholic Episcopal Church
AROMA Wine and Cognac Factory
Executive Committee, Comrat